Soviet HELIOS-44-2 58mm f/2.0 vintage prime
MADE IN USSR!
Standard fast 58mm f/2 lens for Zenit SLR, can also be used on for photo & video o modern digital cameras via adaptors: Canon, Nikon, Sony NEX, Olympus Pen, Panasonic G, Canon EOS M, Nikon 1, FujiFilm X-mount etc.
Helios-44 series of lenses comparing to kit zoom lenses

Helios-44 is a vintage soviet line of fast fixed focal length(prime) lenses, in high demand nowadays for their fast aperture(f/2), which opens up a world of possibilities for photographer – selective focusing, low light photography, great portraits with vintage feel and beautiful bokeh courtesy of Carl Zeiss Biotar formula in use; for their ability to be mounted on various camera systems via affordable and easily available adapters.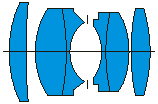 52mm filter thread
8 diaphragm blades
F/2-16 max-min preset aperture
50cm minimum focusing distance
6 lenses in 4 groups
230g of weight
60mm length
40/21 line per mm optical resolution
(center/edges)
Multicoated

The lens s/n 8847165 is in very good condition.
Lens barrel has few visible signs of normal use/age.
Glass is clean and clear – has no fungus, no haze, no scratches!
Few light wipe marks / few internal dust particles may be present, but will not have any effect on photos.
Mechanics are excellent – focus is smooth and uniform.
Aperture blades are free from oil.
Comes with both rear and front lens caps.
Optics:  ★★★★★
Mechanics:  ★★★★★
Appearance: ★★★★☆
Overall:  ★★★★★