NIKON R60 RED 5.6x color filter for Black & White photography
MADE IN USSR!
Color filters are used in Black&White photography to allow control on how colours are converted to shades of grey.
Use  them to get the right contrast and mood in your photos.
Red – R60
This filter should be used with black & white films or infrared films. It creates a strong contrast, brings out distant scenes and can be used to create a night-time effect by underexposing. Filter factor is 5 or 6.
The chart below shows the effect of filters on various colours.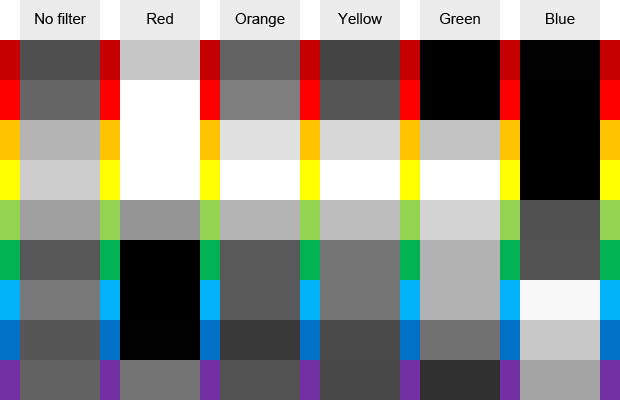 There's a lot of info  online on how to use the filters.
More on filters from Ken Rockwell here.
Size: 52mm
Condition: very good to excellent.
Made in Japan.
You may pay safely via BDO deposit or paypal & have the item delivered to your doorstep.
We guarantee that the item in this ad looks and works as advertised and offer money back guarantee on this.