PRAKTICA LTL vintage film SLR
MADE IN GERMANY!
Very good condition German SLR.
All shutter speeds work well.
Meter does not work(of course one can use this SLR without meter)
Praktica LTL
Years: 1970-75
Type: Reflex 24×36
Film: 35 mm
Speeds: B, 1/1, 1/2, 1/4, 1/8, 1/15 1/30, 1/60, 1/125, 1/250,1/500, 1/1000
Manufactured by:Kombinat VEB Pentacon Dresden (DDR, former East Germany)
Full specs can be found here.
PDF manual for Praktica LTL can be found here.
Comes as body only + case/strap (no lens).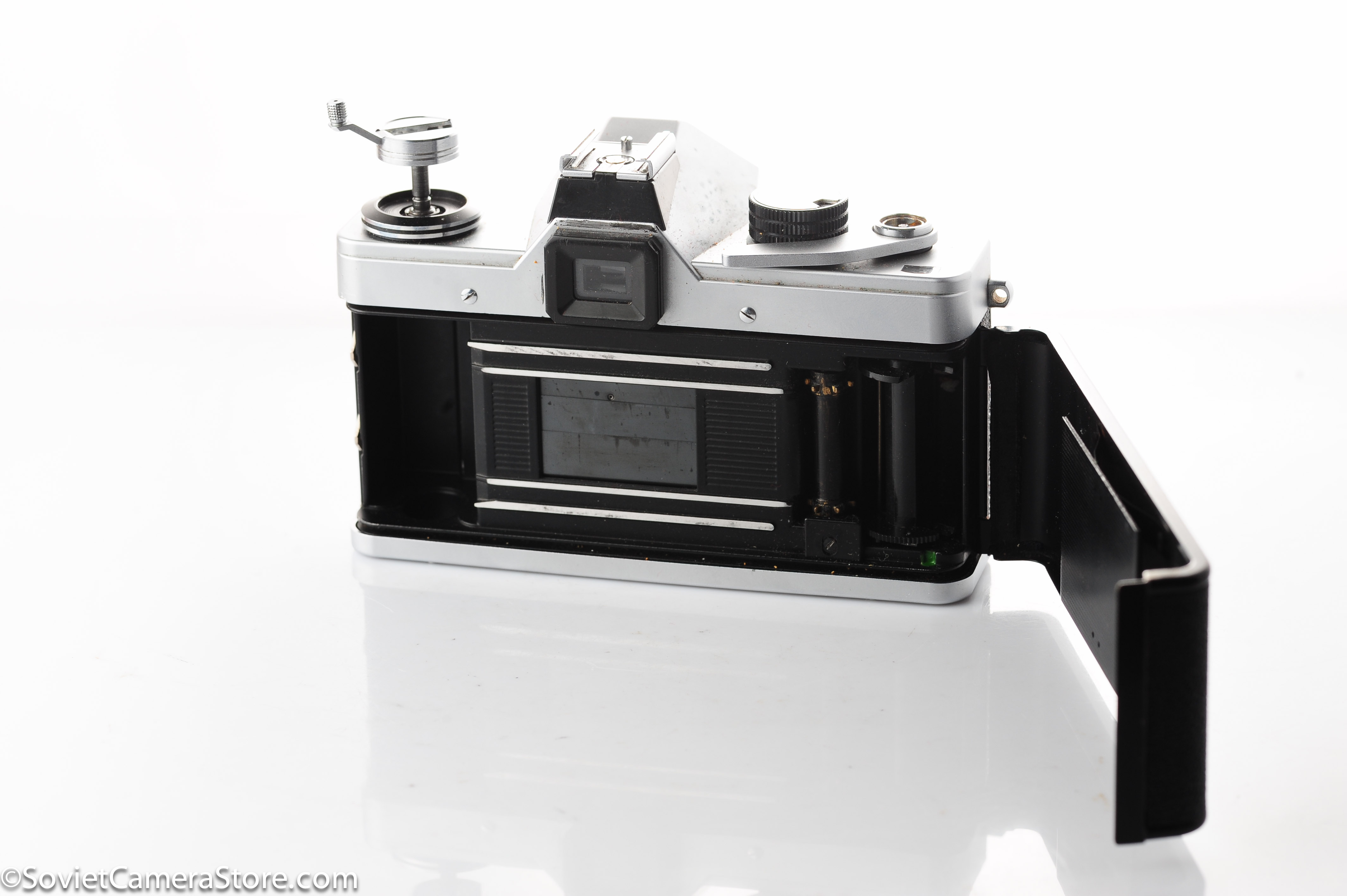 You may pay safely via BDO deposit, paypal(credit cards) or coins.ph option(M Luhiler, 7-Eleven etc) & have the item delivered to your doorstep.
We guarantee that the item in this ad looks and works as advertised and offer money back guarantee on this.